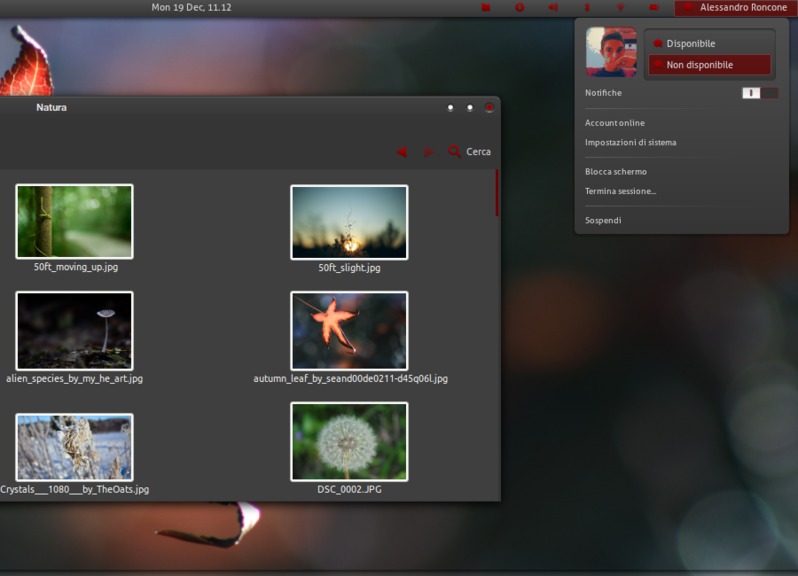 A New Start Blood Suite on DeviantART: [link]
A New Start Blood is the dark version of ANewStart suite for Linux. Tough color palette, gloomy mood, as well as harmony and care for details.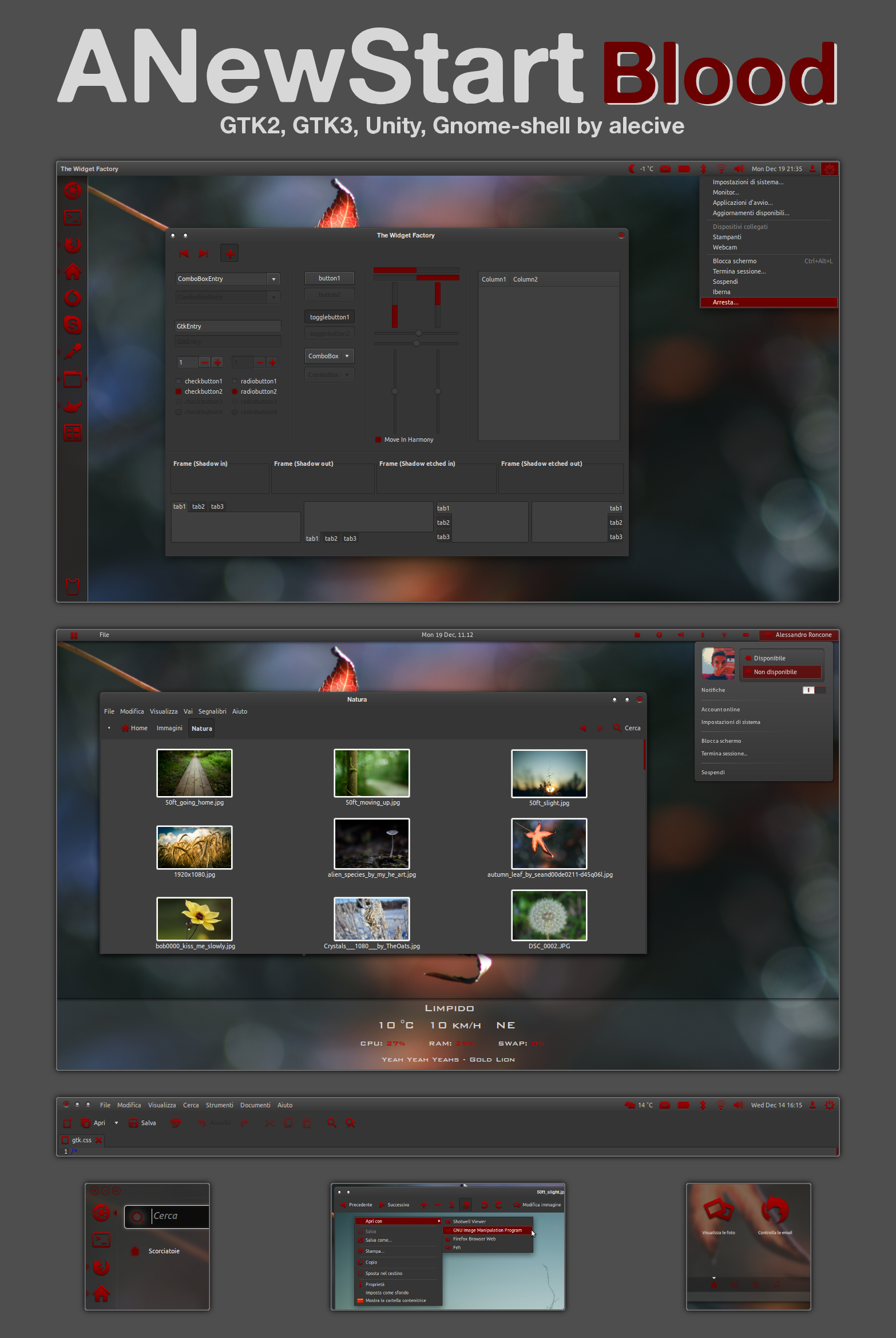 Description
ANewStartBlood is the first attempt to port ANewStart guidelines in a dark fashion. As its big brother, ANewStartBlood is a complete suite for GNOME. It's designed to work under Gnome-Shell, Gnome-Fallback and Unity. For Unity and Gnome-Fallback mode, please read the README file inside the pack. There is also a Conky file to meet the theme overall guidelines.
Miscellanea:
Dependencies
GTK3 -> Unico GTK3 engine version 1.0.1 or later (only if you're using Gnome 3 or GTK3 applications).
GTK2 -> Murrine GTK2 engine 0.98.1.1 or later
Credits
This work is freely inspired by the great Red Light District by BigRZA. GTK2 theme is modified from his Black Element GTK theme!