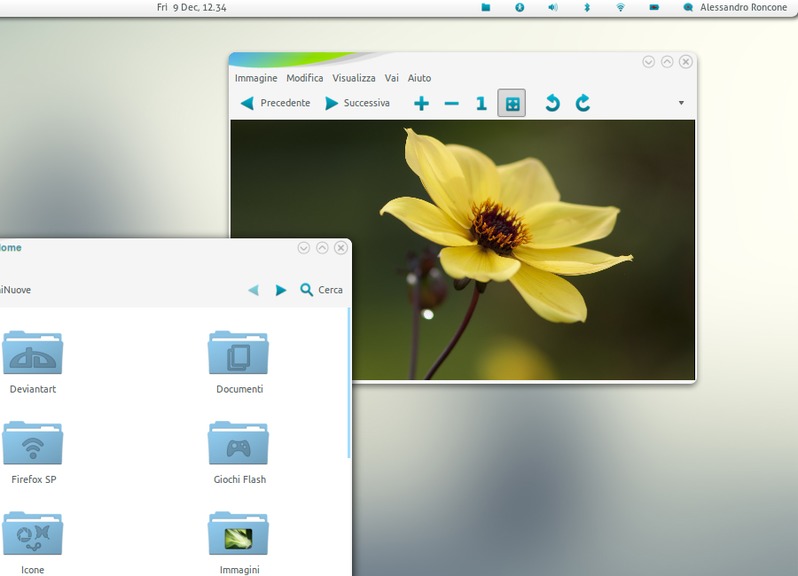 A New Start Suite on DeviantART: [link]
Minimal, fresh and relaxing, ANewStart is a complete suite for Linux desktops. Nearly 100000 downloads make it one of the most downloaded themes ever.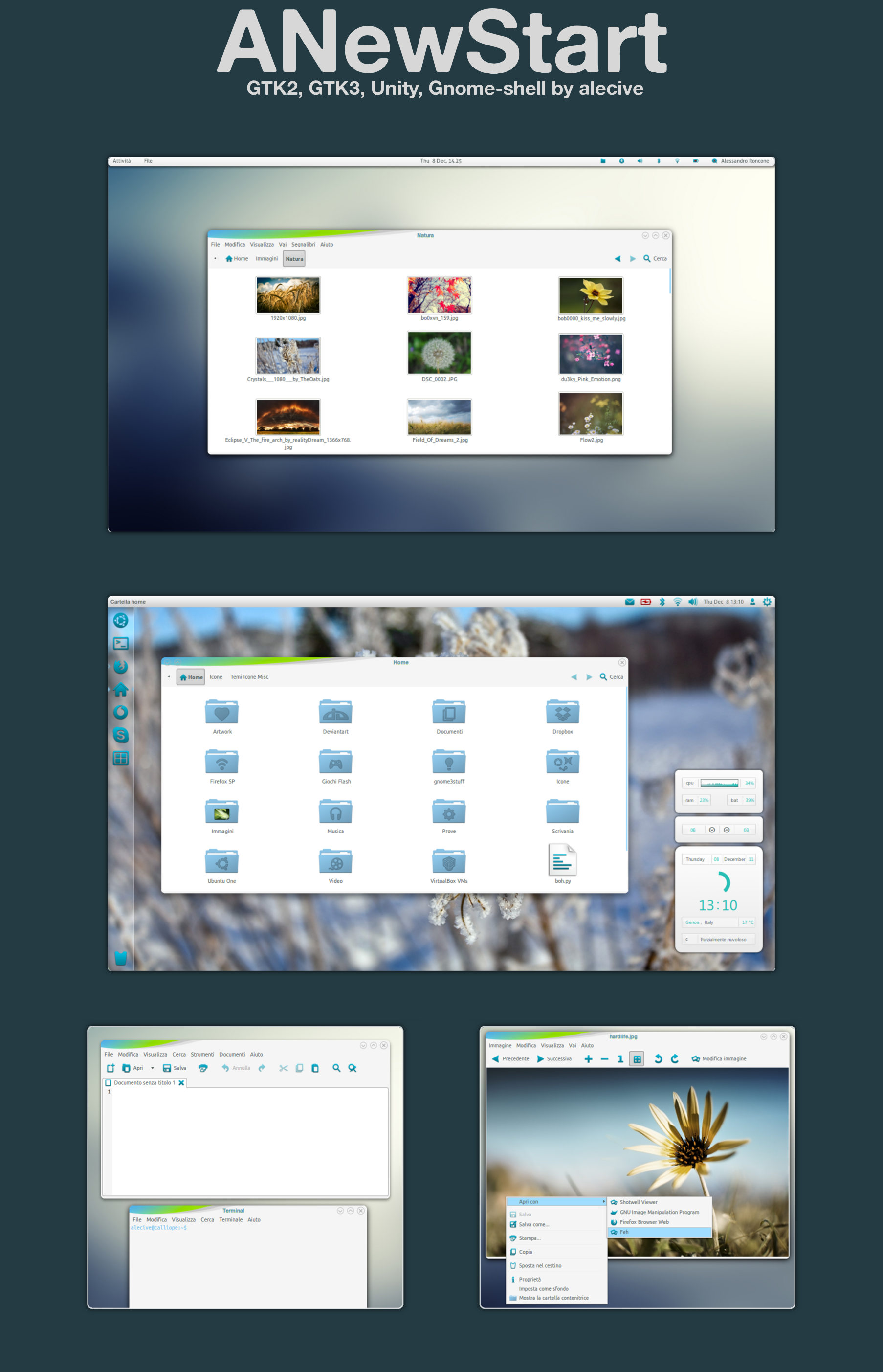 Description
ANewStart suite is a slick, clear theme for the GNOME desktop environment. It's designed to work under Gnome-Shell, Gnome-Fallback and Unity. For Unity and Gnome-Fallback mode, please read the README file inside the pack.
This themes comes also with: AWN Theme, CoverGloobus Theme, Conky files, Firefox Startpage (a modified version of startpage by =Folter-x),Gnome-panel (and AWN) background images. Unfortunately, from the 1.3 version these themes are not fully supported, since for compatibility reasons with GNOME3 they became quite useless or unusable.
Miscellanea:
Dependencies
GTK3 -> Unico GTK3 engine version 1.0.1 or later (only if you're using Gnome 3 or GTK3 applications).
GTK2 -> Murrine GTK2 engine 0.98.1.1 or later